Hey Central!.
This is a carry over from saablink just going to be more organized.
Purchased this car from a lady, with 207k rust fenders and no ebrake but a good history
first things first i found 2 fenders and painted em.
put them on i was happy with the outcome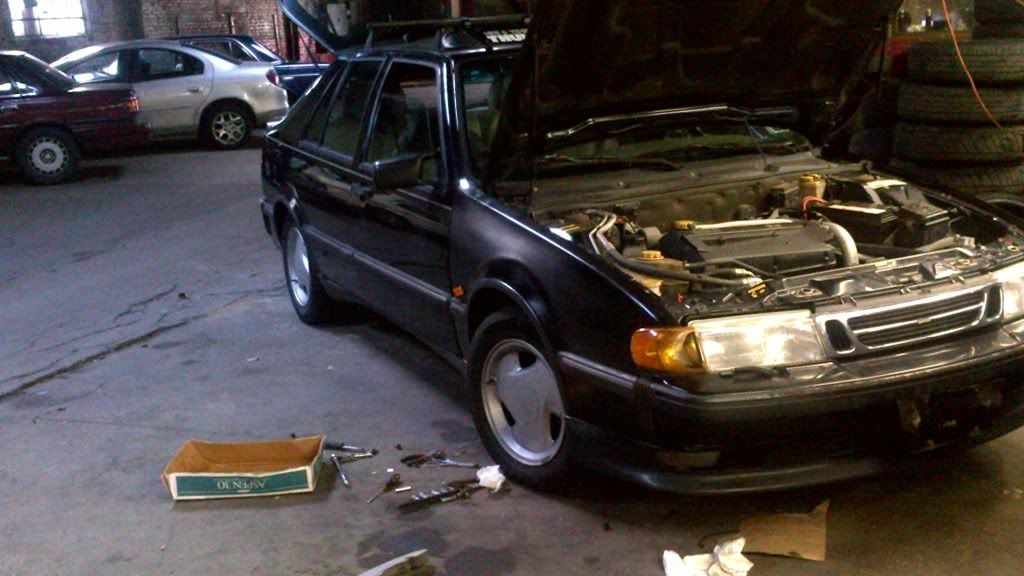 I purchased the 3" Dp from Gs Deleted the cat and mid muffler for a full 3" exhaust sound clip?
Next i sourced Some intrax spring thru craigslist they were in chicago im in ny, but most sabbers are trust worthy so i sent him some cash and crossed my fingers
and they came!
put those on with some borbet type a's purchased from zach9000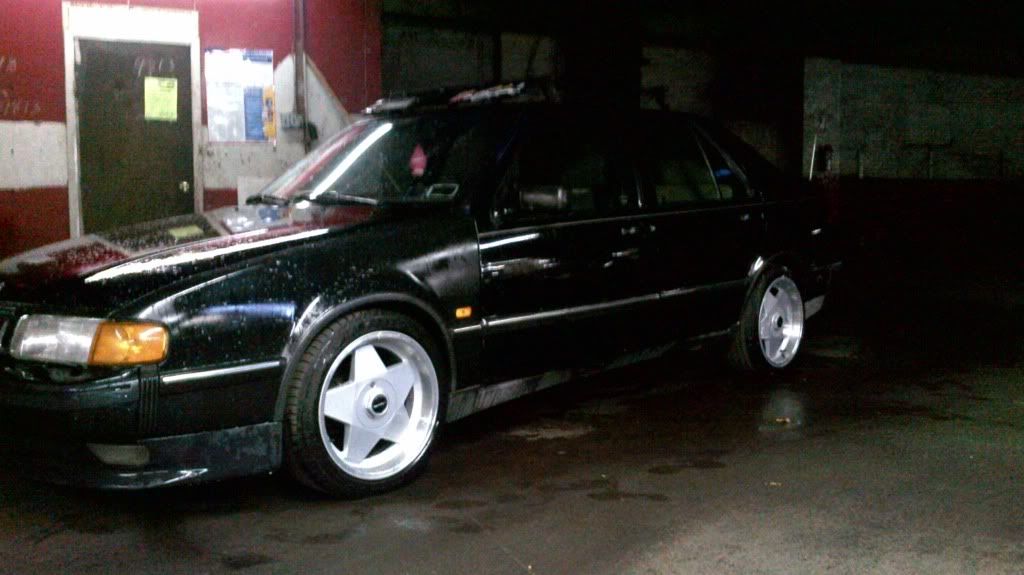 Then it was down to business performance i want to push somewhere around 350-400whp and i began to find rush at the same time rear strut towers and some various places, i was going to do the rust first my body man told me it not that bad i could wait
heres one what do you think?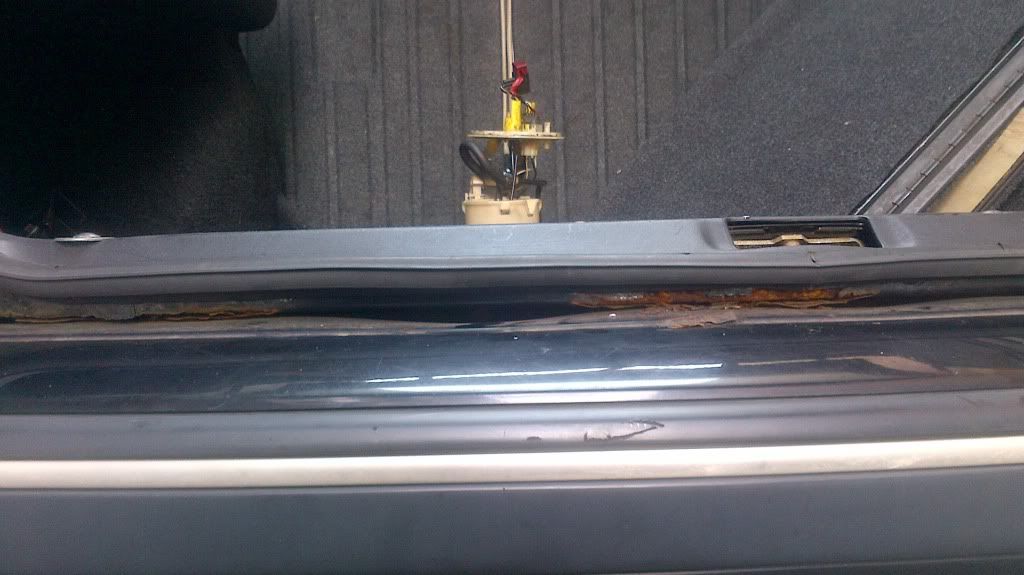 any way i started to do performance, had a spare head from a 96 cse block that threw a rod, i sent it to the machine shop it was rebuilt all new valves stem seals machines reground the whole 9, sourced a holset hy35 with a spacer and older 9k t3 manifold i was really lucky picked it up for 250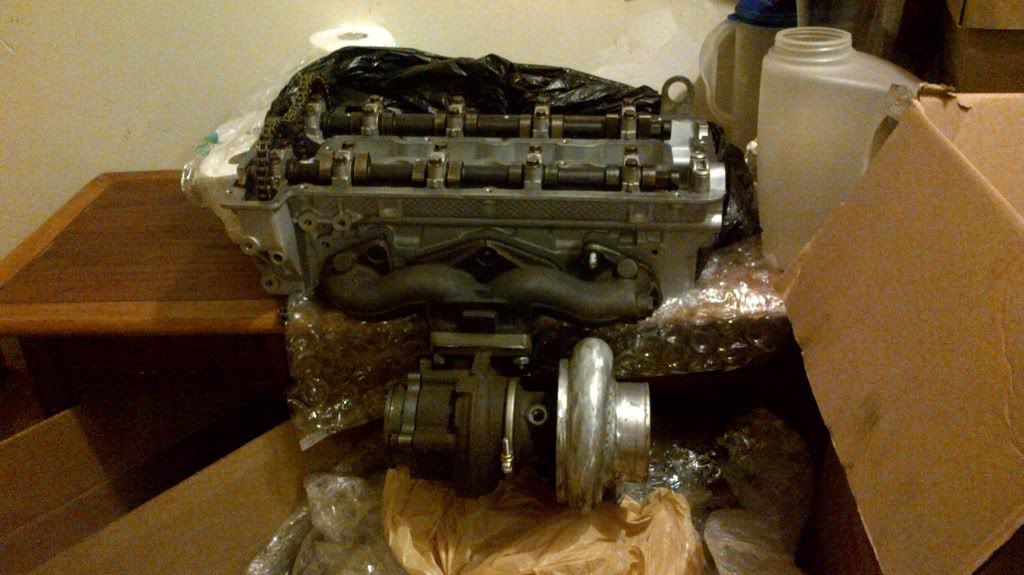 put that on the back burner for a while and started to do fuel pump walboro 255
of course this happens......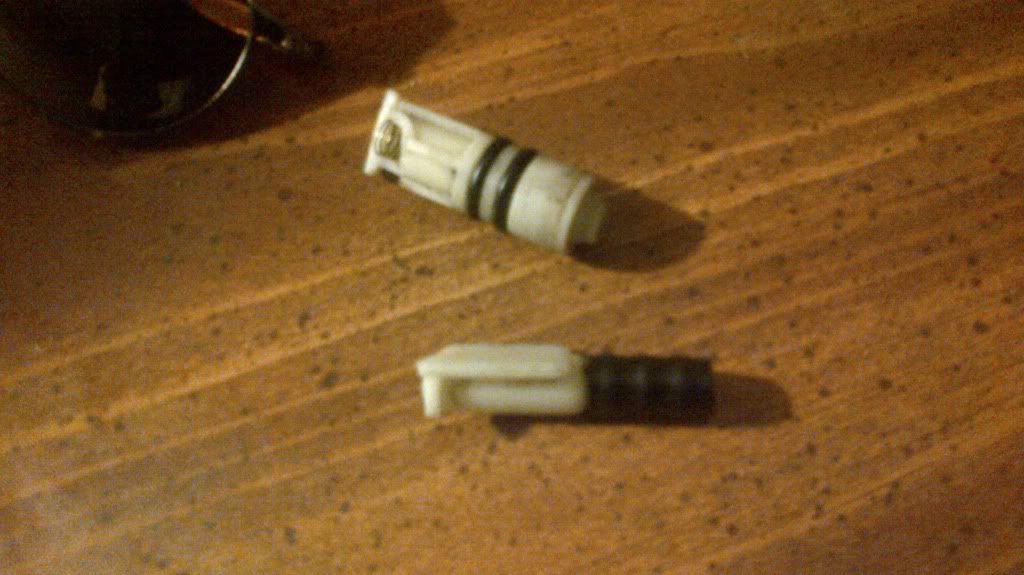 thanks to ray i got the pump fitting i just purchased some 5/16 fuel line fuel clamps and "patched" the line doesnt leak works fine bad pic tho
next was the front mount
became a ***** to do the charge pipe i got it custom made with a hks bov welded in
thats me, lol now after all this and the mike D tune the car felt MUCH faster very quick but somewhere between people trying to steal my wheels and more needforspeed i put the holset on the front burner.
so i pulled the head to put on the rebuilt, new gaskets and ish! and oops
which is were i am now!
i order the exhaust and tensioner side guide, the lower guide crank/oilpump seal water pump gasket, chain tensioner washer
now i ask is there anything else i should change? i plan to use the other chain i have with 120k on it i sent it to the rebuild shop with the head the man said it was in excellent condition!. anything i should look out for?, change? also what is the chain tensioner spec i heard something about it but i can't find it. thanks in advance