So I was sick of the deteriorated output from my '04 Aero's headlights - a few NH winters caused some pitting/hazing of the lenses.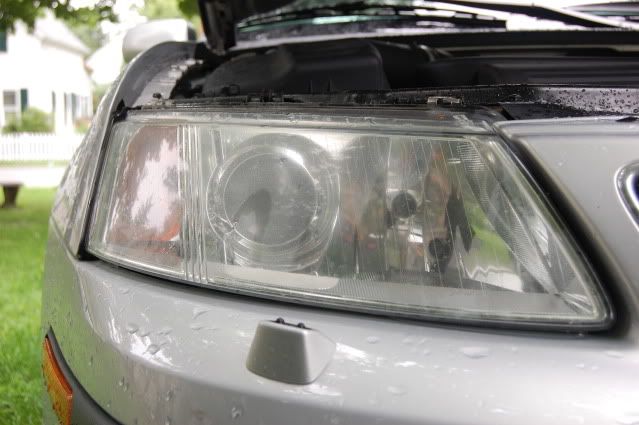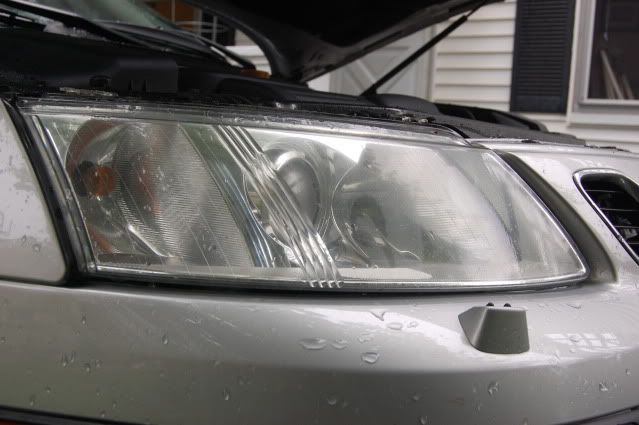 So here's what I did to fix it.
1) Hit up VIP Auto (also available on
Amazon
) 3M Part #39008. Looks like this: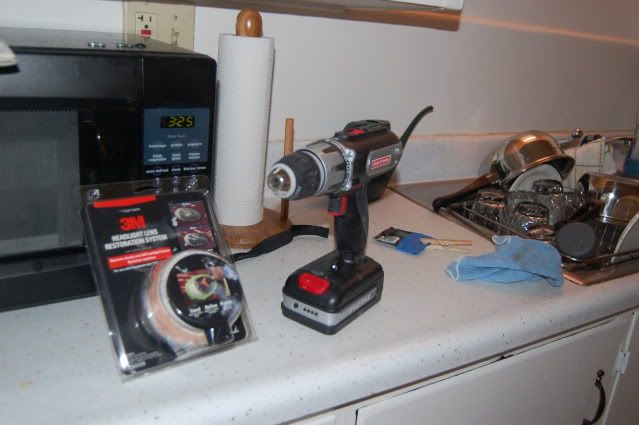 2) Polish (sand) one light a time, starting with the lower grit first. Be sure that you get a consistent finish on every step - there were places that were a pain on mine, but if you don't do it right you have to start over. This step was dusty, a face mask wouldn't be a bad idea. Here's what it'll look like after the first pad: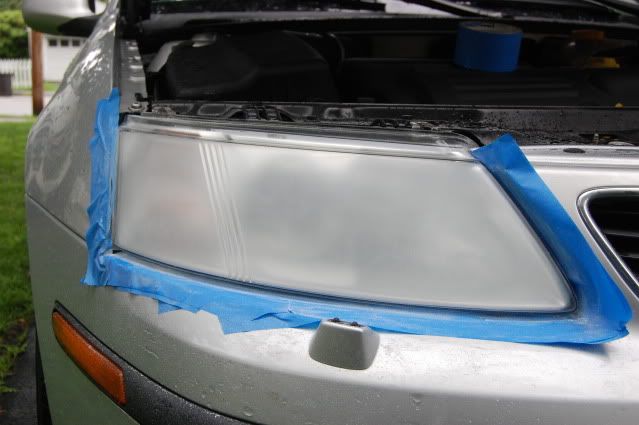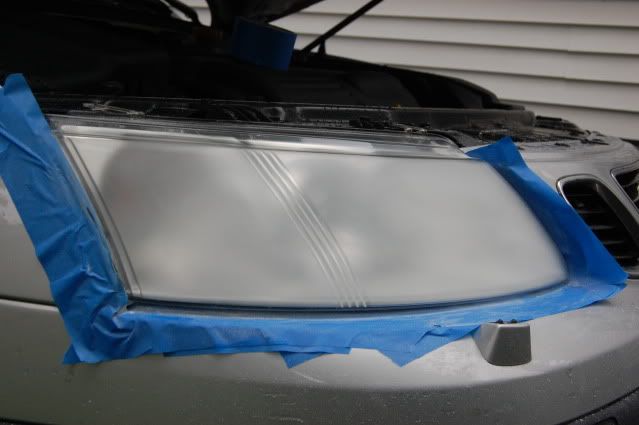 (I was freaking out about now... "What did I just do to my light?!)
3) Polish the light with the next sanding pad and you're results won't look much different, just finer scratches.
4) Now use the gray pad - moisten the pad and the light first. You'll get some white residue that starts to form after a couple passes with it, be sure to make a good 5-6 passes after you see this. Here's what you'll come up with: