hi all heres pictures that CR TURBO's took for me whilst they rebuilt my turbo , i got a really cheap and nasty XS POWER turbo from ebay secondhand for about$140 they are only about $180 new here in england (please note that the $sign means pounds as my keyboard is broken)
so i contacted CR TURBO's on the recommendation of another forum member, i decided to drive there as it was only 90 miles away in hampshire and right near the seaside etc. i spoke to an extremely helpfull chap there called mark , who unpatronisingly put me straight on a few basics, it a cottage industry run by helpfull people with personal professional service .
www.crturbos.co.uk
my total rebuild and overhaul and performance mods were $275 plus 15% sales tax /VAT,
they got rid of 4mm horizontal play , rebalanced the shaft , new 360 degree oil seals, new 360 thrust bearing , repairing damage to some impellor blades, repaired hidious casting flaws inside the cheap and nasty impellor housing, and all other seals were also replaced with above manufaturer spec. all in all then i have a 450bhp-500bhp turbo for about $550 with a guarantee that this company honour's !! so heres the pictures OPINIONS PLEASE????
AS IT WAS IN THE BEGINING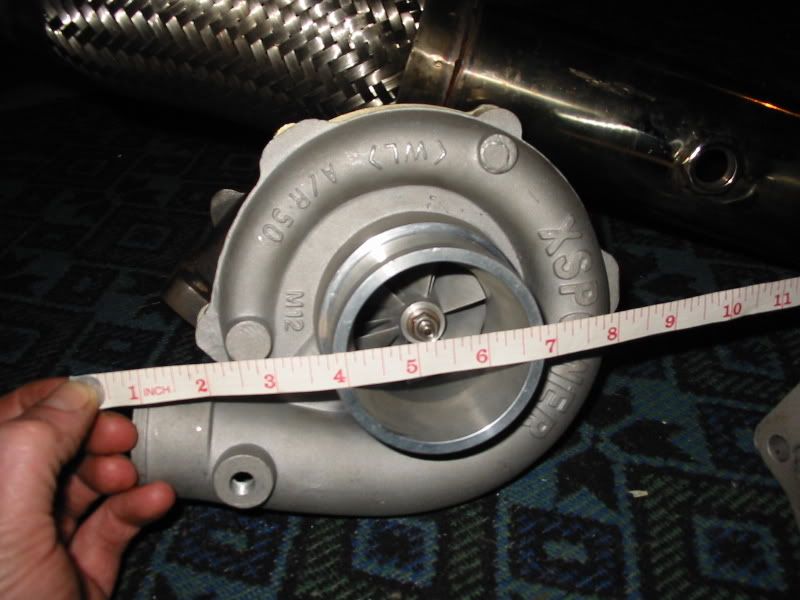 360 DEGREE THRUST BEARING
CARTRIDGE
Exhaughst side compressor housing
THE NEW YUMMY PARTS !!!
i will show you the final picture when its on the car !!!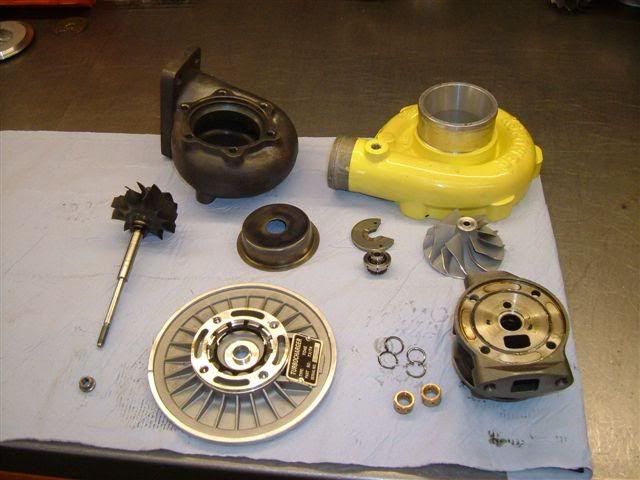 if you call CR TURBO's mention SAAB CENTRAL and you will get a little owners club discount, cheers TIM OPINIONS PLEASE.