"A good wine tastes even better when you've meet the people who created it" I think we accomplished that on this Tour.
We meet at the bottom then drove together up to the highest vantage point on the Niagara Escarpment, in the side of the hill is Megalomaniac.
A magnificent underground tasting room, production area and barrel aging facility.
Located in the beautiful Ball's Falls Conservation Area are some rustic wooden barns, this is Calamus Estate Winery. Wine tasting was upstairs in the Event Room followed by multilevel areas for us to relax and enjoy the view and our Picnic Lunch. Thanks Pat Latin and Derek Saunders for you're wonderful hospitality!
Sue-Ann Staff is as passonate about her wine as we are about our Saab's! put the two together and you have a great combination. Sue-Ann invites you into her house for wine tasting, this provides a very friendly warm atmosphere that greatly enhances her already wonderful wines.
Thanks to Sue-Ann and Bernadette( who has fond memories of a 1977 Saab 99 that she once owned!) I'm sure she checked out our cars!
Lastly Di Profio Wines, a brand new facility with a small footprint but big in heart. Joe DiProfio gave us a tour and decribed the layout and how the facility would operate. Carolynn Desjardins provided the tasting along with Chocolate covered cheescake, strawberries and pinneapple!!!! ok where did my wife go? Thanks to Joe and Carolynn "we'll be back"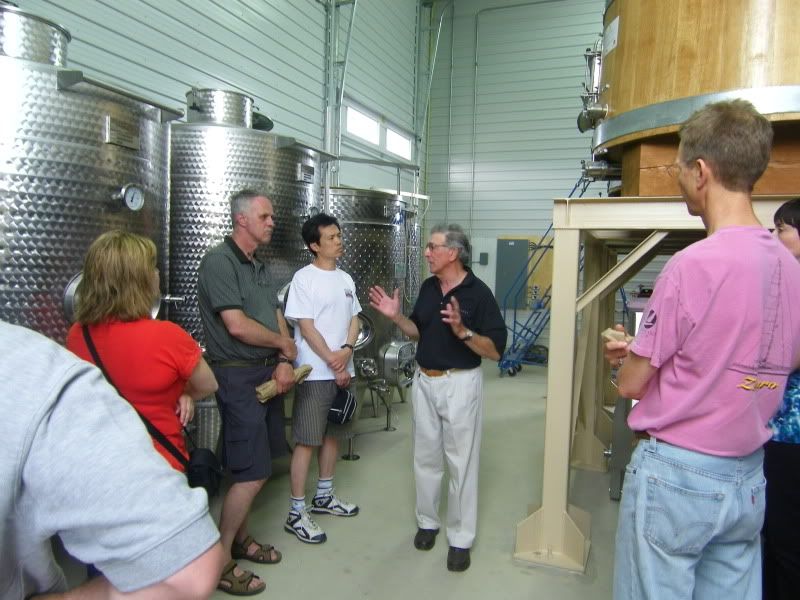 Thanks to all that attended, hope you enjoyed the day! now go home and enjoy you're wine!!!
My son Matthew and I put this video together, check it out!..